Welcome to Lakeshore & Belle River's first legal cannabis dispensary! Rare is the moment when new legislation captures the attention of the world. Such a moment occured on October 17, 2018. Onlookers watched as Canada became the first G7 nation to legalize recreational adult-use Cannabis. This monumental date in Canadian history inspired us to name our company 10seventeen. Paying homage to this new beginning that will go down in history as the day cannabis prohibition ended.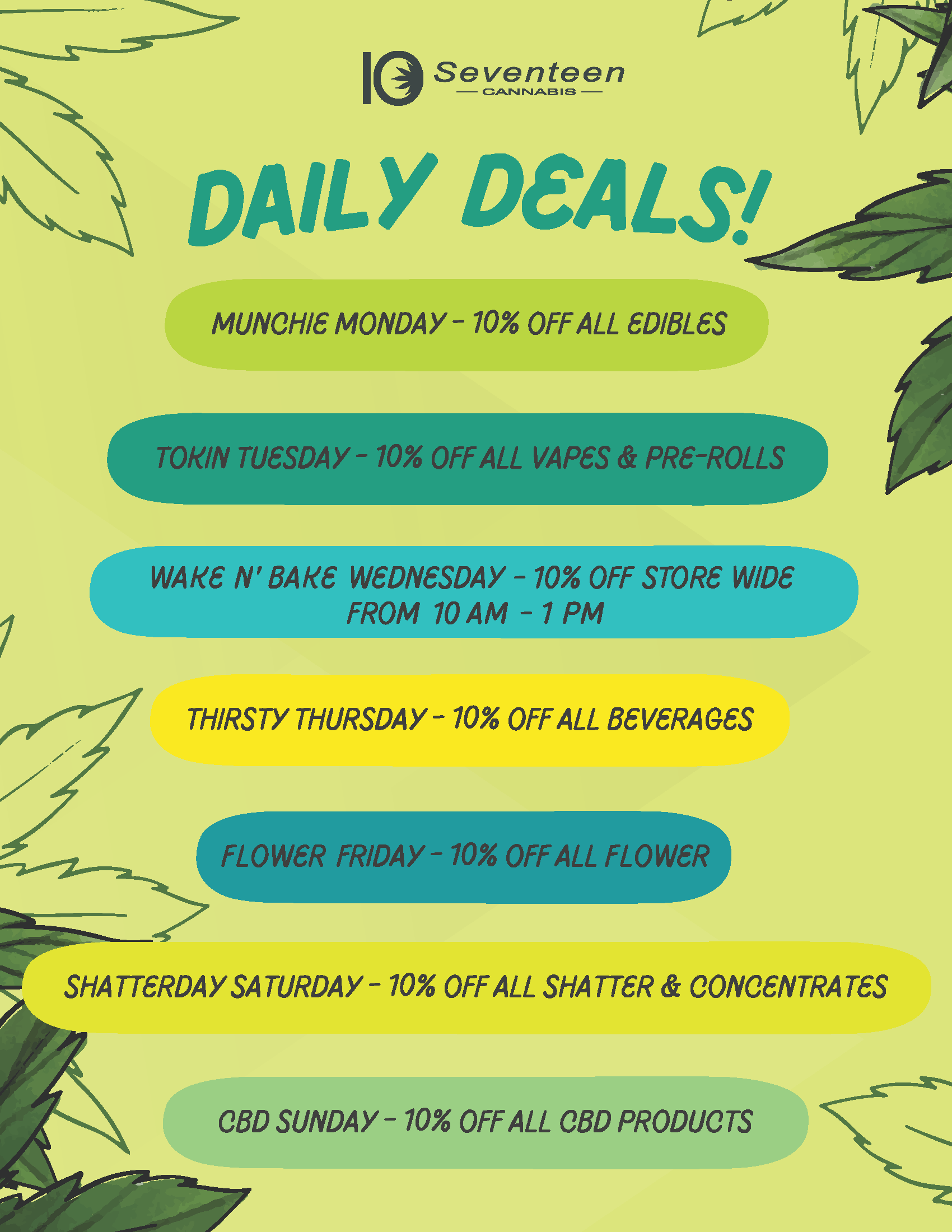 Quick, Free Delivery

We BEAT ALL stores in Lakeshore!
Loyalty Members Day, Loyalty Members up to 15% store-wide!

For every $1 spent, you receive 10 loyalty points
Reedem them for the following
15,000 points = Free Belle Reefer Rolling Tray
20,000 points = Free Belle Reefer T-Shirt
30,000 points = Free 10 Seventeen Cannabis Grinder
40, 000 points = Free Belle Reefer Sweater